LMCat Symposium 2019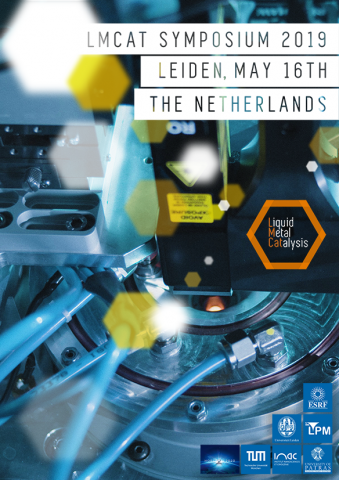 From/to date:
Thu, 2019-05-16

09:00

to

20:30
Location:
Gorlaeus building, room GM4.13
To share and disseminate our progress with the international scientific community, we are organizing a 1-day symposium at Leiden University (the Netherlands) on 16 May 2019. Other than the LMCat consortium members, we have invited several distinguished academic and industrial guests with expertise relevant to the LMCat project, to share the results with and to exchange innovative ideas.
The LMCat (liquid metal catalysis) project is a multinational research consortium, aiming to study the growth mechanisms of 2D materials on liquid metal catalysts, and the chemical and physical interactions between them. Our current experimental focus is the in situ study of graphene growth on molten copper using synchrotron X-ray scattering, Raman spectroscopy, and optical microscopy techniques. The in situ experiments are supported by theoretical simulations to deepen our understanding of the observed phenomena.
Our 4-year project is now halfway, and it has been a great success so far. In the first year we designed and fabricated a unique reactor which enables us the in situ studies of 2D materials growth on molten copper at 1370 K, under reactive conditions. During the last 6 months we succeeded to verify the presence of graphene on molten copper with all three in situ methods. A myriad of interesting phenomena has already been observed, which are currently under analysis by our consortium.
See more about the LMCat project here.